About Forgiveness to Freedom
Forgiveness to Freedom was created to help individuals and groups release their pain, resentment and guilt to free them and create the space and energy to live their dreams and life potential through joy and peace.
Founded by Maritza Rodriguez-Arseneau, M.Ed. with the intention to assist individuals and groups who are tired of being bound by pain and are ready to release it in a gentle, non-judgemental manner. Self-empowerment and self-responsibility are encouraged to uplift people and rise up and finally choose the life they want to live rather than constantly being reactive to the actions of others and society.
"My life calling has resulted as a consequence of experiencing very painful and personal situations where the only long term relief I found resulted after I forgave the people in my life. The first incident was a divorce and the second was a result of a family conflict in which I felt one person caused undue pain onto another person I really love. I felt powerless to intervene and blamed the first person for all the distress I was feeling. Both life challenges produced years of obsessive thoughts toward my identified villains until I had enough and did the internal work to forgive the individuals, identify my part in the drama and take full responsibility of my thoughts and actions."
Get started in reaching your personal dreams now with our complimentary Forgiveness to Freedom Exploratory Kit.
Request your complimentary Forgiveness to Freedom Strategy Session by calling Maritza at 519-800-8603 in Canada, or 810-407-2075 in the US. Or you can use the form on our Contact Page.
Our Mission Statement
To provide support and guidance to clients as they engage in the forgiveness process thus enabling them to release stored resentment, anger, sadness and pain and open themselves up to receiving the energy to pursue their dreams and live a life full of joy.
About Maritza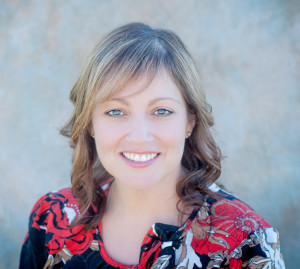 I have been helping people professionally for over 18 years. I earned my Master of Education from Boston University. I have worked with children, adults and the elderly to improve their quality of life and I also feel honored to have worked with our military personnel and their families for over 7 years, helping them cope with the stresses of military deployment and the effects of returning home after war.
A common thread I have often observed in my work is unresolved resentment and/or pain from past relationships that hinder the growth of individuals in the present due to the amount of energy and thought that is dedicated to a past event. In conjunction with having experienced my own life challenges where I struggled to forgive people in my own life and then feeling the freedom and wonderful gifts associated with forgiveness, I have chosen to focus on helping people all over the world set themselves free to live joyful lives by engaging in the ultimate self- care and loving process available: Forgiveness.
I have trained and practiced in Germany, Canada and the United States. I have also been fortunate to have traveled extensively throughout the U.S., Canada, Europe and South America.
It brings me the ultimate sense of purpose and pleasure when I am able to provide another human being with the support and guidance to go through the forgiveness process and end up feeling light, happy and free.